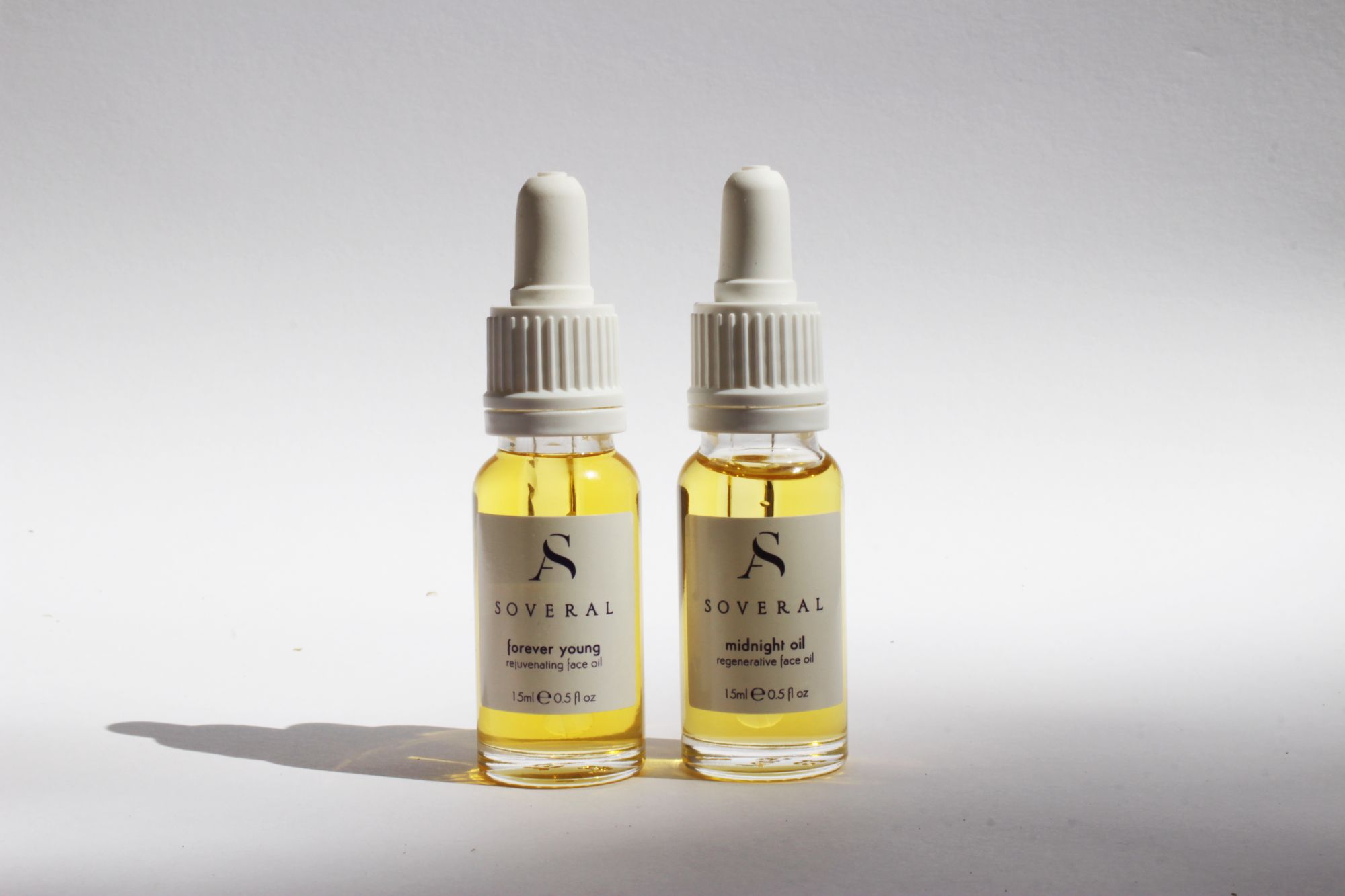 SIGNATURE FACIAL TREATMENT
Designed to improve skin health, tone through massage, and support the skin's own regenerative abilities.
The Soveral technique aims to relieve the face of locked muscle tension, clear stagnant lymph pathways and soothe the appearance of fine lines and wrinkles.
Step 1: Detoxification
Specialised lymphatic activation & drainage of the facial tissues: Soveral's unique detoxification technique creates space within the facial tissues, helping to dislodge and clear deep seated toxins and stagnant lymph.
Lymphatic Path Clearing: Circulation is activated, and muscles are softened on the lymphatic path through the neck and chest which will prolong the benefits of facial drainage.
Step 2: Activation
Encouraging Collagen & Elastin Production: Stimulating the circulation to a precise point, Soveral techniques brings oxygenated blood towards the surface of the skin, whilst a blend of active plant extracts known to stimulate collagen & elastin production are massaged into the face, neck and décolletage.
Firming & Sculpting: Deep manual manipulation of the underlining tissues, muscles and pressure points.
Step 3: Protection
Anti-inflammation: The skin is soothed and cooled with cold marble
Skin's barrier protection: All products and techniques work towards a healthy hydrolipidic film to create a favourable environment that supports a healthy skin microbiome
60 min/£120.00 90 min/£185.00 120 min/£240.00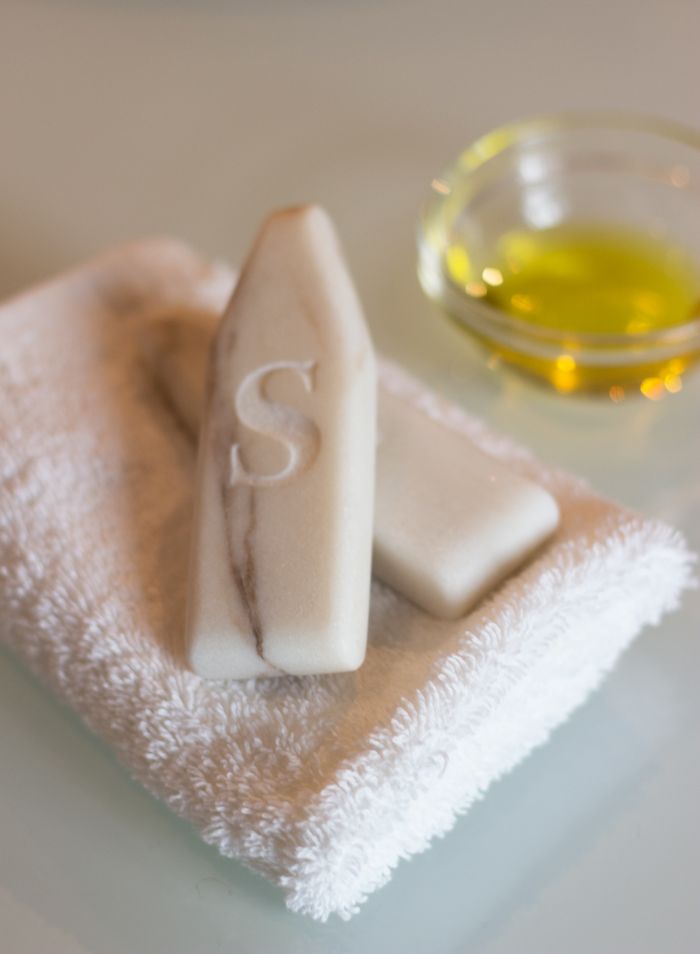 SIGNATURE Express FACIAL TREATMENT
Designed for those in a rush or just in need of a quick pick me up. In our Express treatment you receive the best of Soveral Signature Treatments, plus a Hyaluronic Plumping Mask
Skin recondition: Cleanse and the Soveral expert exfoliation that simultaneously lifts and separates the underlining tissues, encouraging lymph and trapped toxins to dissipate.
pH regulation: The skin in encouraged to return to its natural healthy pH with our pH regulatory mist.
Firming & Sculpting: Soveral's full massage technique at a faster pace.
Anti-inflammation control: Cold Marble is applied to soothe and cool
Hydration & plumping: Soveral's Super Hero Gauze Mask filled with potent natural antioxidant hyaluronic acid serum tightens and plumps.
Moisture locking: Eye and face moisturisers are chosen to suit the skin and expertly applied.
Cleanse
Exfoliation & pH Balance
Firming & Sculping Face Massage
Anti-inflammation Marble cooling
Plumping Mask
Moisture Locking
40 min / £80.00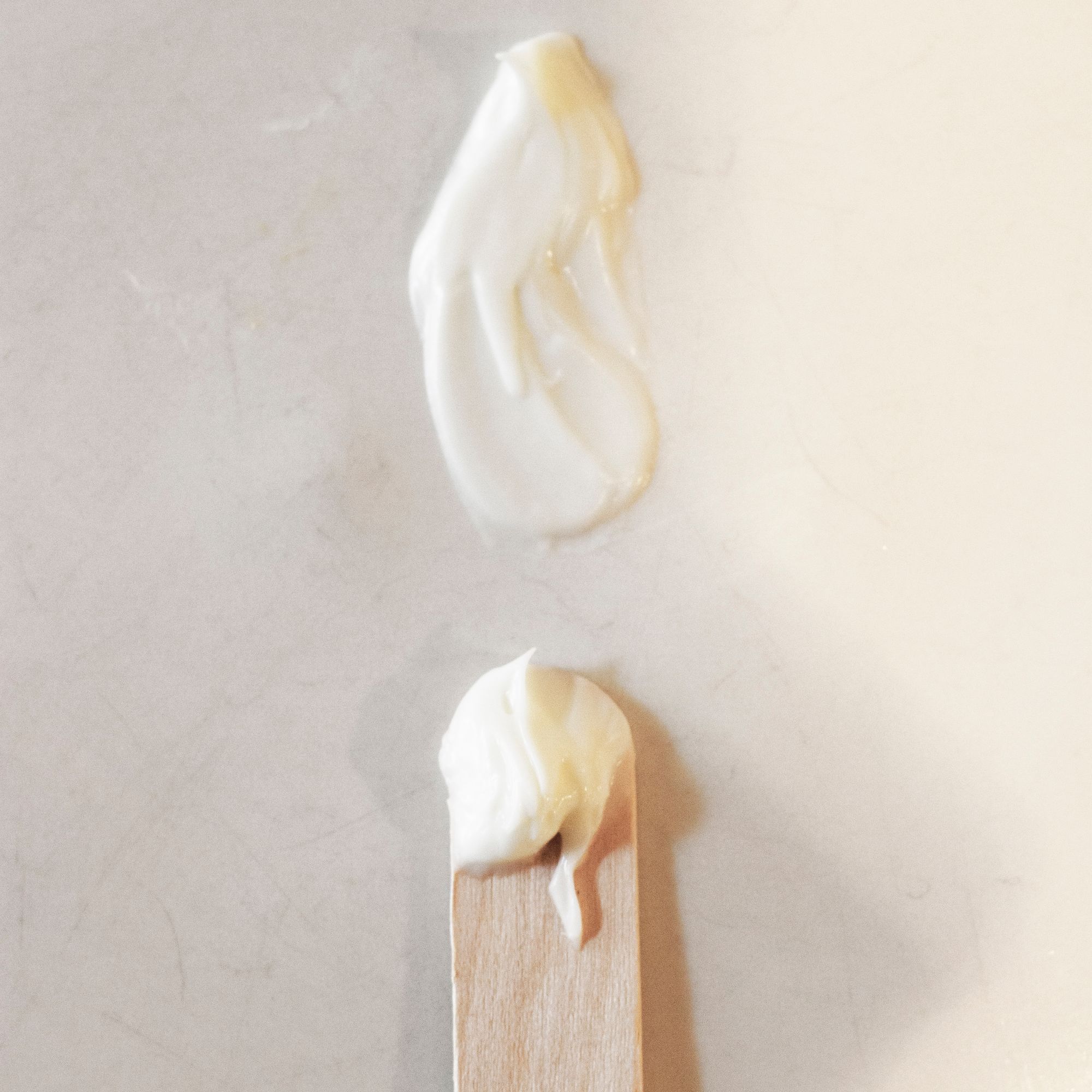 SOVERAL RESCUE TREATMENT (a skin prebiotic booster)
Designed for sensitive and acne prone skin to assist in rebuilding the skins microbiome and regaining its defences.
Lymphatic activation: The gentle cleansing and lifting of the facial tissues using Soveral's unique techniques encourage the draining of trapped toxins. This is aided by the activation and clearance of the lymphatic route down the neck into the shoulders. Further lymphatic drainage is actioned with cold marble stones. By releasing trapped and accumulated toxins from the underlying tissues, the skin's metabolic functioning will dramatically improve.
pH Regulation treatment: To provide the most hospitable environment for the skin's microflora, a rose water compress in the perfect skin friendly PH is applied over the face.
Prebiotic Boost: AnInulin mask is then applied to provide the nutrients the skin's microflora needs to thrive.
Tension release: During the mask, the occipital tension from the back of the neck is gently released.
Anti-inflammation control:A calming chamomile lotion is gently massaged onto the skin and smoothed over with cold marble.
This is a highly recommended treatment for anyone suffering with acne, rosacea, those prone to eczema, or simply have sensitive and out of balance skin.
Cleanse
Gentle exfoliation
Lymphatic Pathway Clearing & Activation Massage
Anti-inflammation Marble cooling
pH Balance Compress
Prebiotic Mask
Soothing Lotion & Marble cooling
60 min / £120.00
Alexandra believes the idea that there is a "one size fits all" to skincare is simplistic and doesn't help us understand how our skin reacts on a personal level.
During the 60 minute consultation Alexandra will use skin pH tests, dermascope analysis, and skin moisture and elasticity evaluation to conduct an in-depth assessment and prescribe a bespoke skincare routine. This will be followed by a complimentary 30 minute follow up consultation between 6 weeks and 3 months after your initial appointment.
For those unable to come to the clinic, a comprehensive skin assessment may still take place. In this case the client will send close-up photos of the skin in advance, and fill out a digital consultation form before the appointment date, before a Face-Time consultation will take place.
In person: £250.00 Virtual Consultation: £200.00

Skin consultation with Alexandra, (60 min), followed by a prescribed 60 minute treatment with a Senior Facialist.
First and foremost, Alexandra aims to arm clients with the knowledge to empower themselves to understand changes in their skin, and make connections between hormonal and environmental factors, and our body's reactions.
During the 60 minute consultation Alexandra will use skin pH tests, dermascope analysis, and skin moisture and elasticity evaluation to conduct an in-depth assessment and prescribe a bespoke skincare routine, while your facial therapist sits in on the appointment. Based on this consultation our 60 minute Signature Facial Treatment will be tailored to your specific needs – performed by a facial therapist personally trained by Alexandra – focusing on areas of concern. This will be followed by a complimentary 30 minute follow up consultation with Alexandra between 6 weeks and 3 months after your initial appointment.
60min + 60min - £333.00
Soveral Signature Body Treatments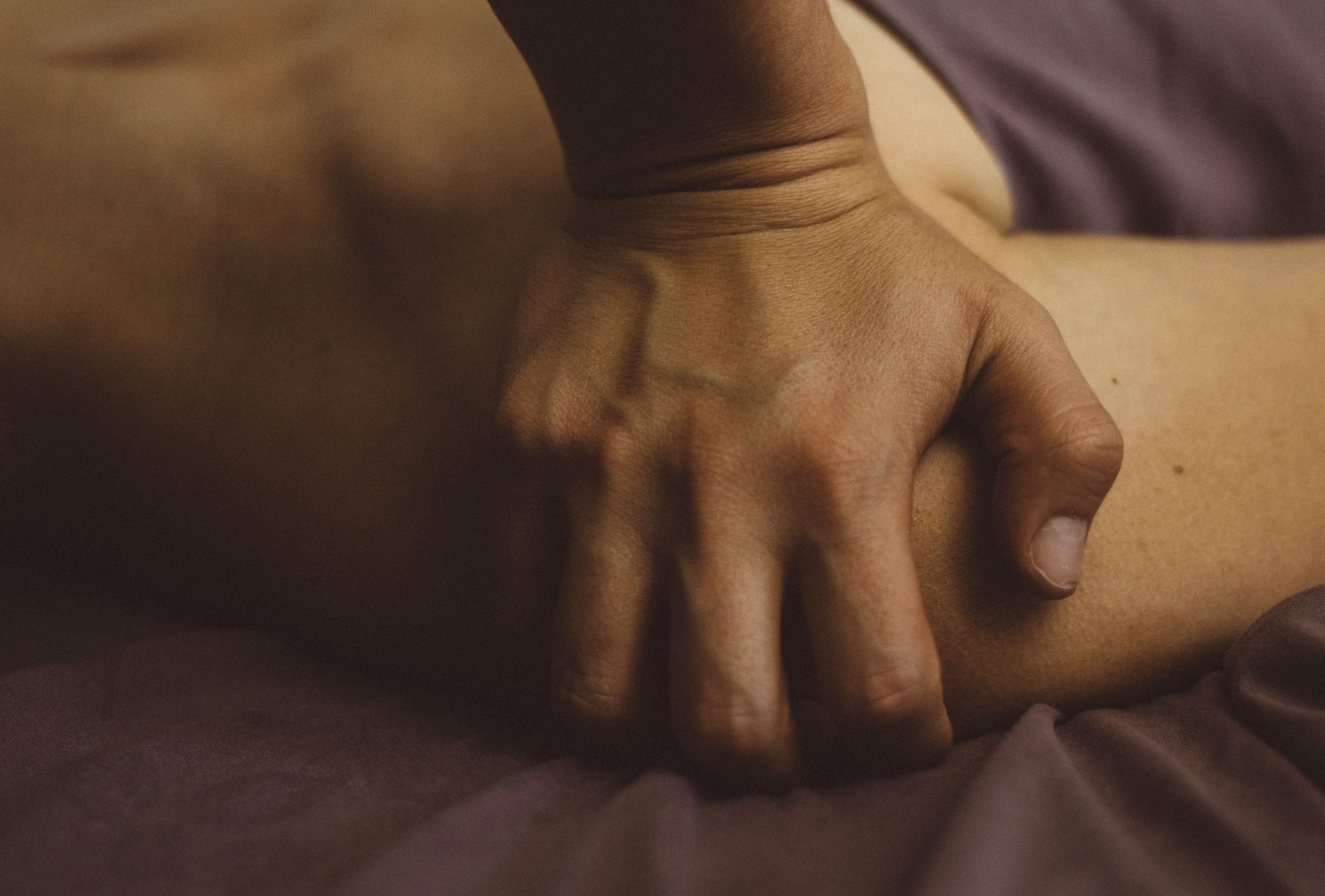 Body Massage - THE ASHRAM MASSAGE
Designed for those looking for a truly holistic approach to full body massage.
In an age where stresses are everywhere and desk work wreaks havoc on our posture giving ourselves the opportunity for self-healing and self-awareness is no longer a luxury but a necessity.
The Ashram Massage will give you time to practice deep relaxing breathing whilst Nita massages your deep-rooted muscular tensions using a combination of techniques that she has developed along her 30 years of practising holistic massage.
The Ashram massage combines Deep tissue, Shiatsu pressure points, Lymphatic drainage, Aromatherapy and No Hands Technique, this massage is so powerful that you feel the benefits long after the treatment is finished.
Exclusively at the Soveral Clinic
Please allow an extra 15 min for a pre-treatment consultation.
60 min/£150.00 90 min/£190.00 120 min/£230.00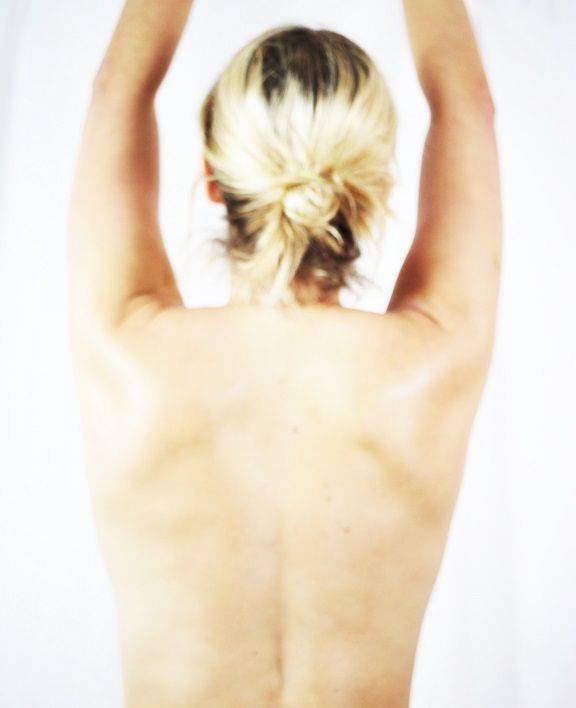 30 min Body Massage + 40 min Express Facial - £120.00
60 min Body Massage + 40 min Express Facial - £180.00
30 min Body Massage + 60 min Signature Facial - £175.50
60 min Body Massage + 60 min Signature Facial - £250.00
30 min Body Massage + 90 min Signature Facial - £225.00
60 min Body Massage + 90 min Signature Facial - £310.00


soveralsupport@alexandrasoveral.com
Payment card details or voucher number are required to secure an appointment
No charge will be taken from your card without your notification or in case of late cancellation or no-show Clients who wish to change, or cancel an appointment must provide 24 hours notice and either contact us directly via soveralsupport@alexandrasoveral.com or telephone on 020 7266 3577.
Cancellations within this 24hours notice will be charged the full cost of the treatment price.
Thank you for submitting the contact form.