Immune Boosting Tips from Alexandra Soveral
Posted on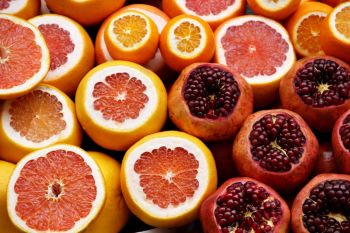 Immune Boosting Tips from Alexandra Soveral

Some simple steps from Alexandra to ensure your healthiest immune system at home…

AIR
Air your home and office. Open a window and allow fresh air in every room for at least a couple of hours every day.
HUMIDITY
Get a humidity meter, don't allow humidity to go lower that 45%. Ideally humidity should be around 50% to 60% for good respiratory health and good skin.
PURIFY
Diffuse essential oils in your home. Any diffuser will do, from the fancy electrical ones to the simple tea light ones to which add the drops to the water. This is a great way to purify the air and breathing in essential oils with natural anti-viral and anti-microbial properties.
STEAM INHALATION
Practice the traditional inhalation steams to purify and strengthen the respiratory system. Add 3 drops of eucalyptus essential oil to a hot bawl of water. Place a towel over your head and breathe in the aromatic steam. Be cautious of the steam being too hot, it should feel pleasant. If it feels like the steam is too hot on the face or as you inhale, wait until the temperature goes down.
BATHS
Add a cup of sea salt (or Epsom salts) to bath water. Then add up to 8 drops of essential oil diluted in either a gentle soap or fat, such as oil, full fat cream or full fat milk. Soak for 15 to 20 minutes.
BODY OILS
After showering, whilst skin is still wet, massage a body oil that has beneficial essential oils in it. You can make your own, lots of recipes in Alexandra's book Perfect Skin, or you may purchase one already made from our website.
NASAL OIL
In any vegetable oil, dilute a drop of essential oil such as eucalyptus, rosemary or tea tree. Apply inside each nostril in the morning.
The best essential oils with anti-viral, anti-microbial and immune boosting properties are:
Cinnamon
Oregano
Eucalyptus
Lemongrass
Tea tree
Rosemary
Thyme
Cardamom
All citrus oils
To find out about the organic essential oils available from SOVERAL, please contact the clinic on 020 7266 3577 or by emailing soveralsupport@alexandrasoveral.com.